A feature phone with high quality 4G LTE calls
A feature phone with high quality 4G LTE calls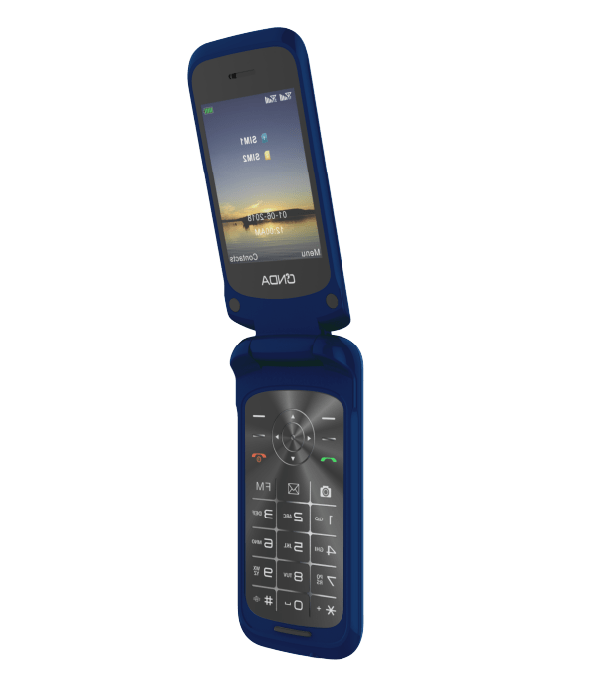 350 hours of high quality calls over VoLTE (Voice over LTE)
Pure connectivity. Connect the C7 with all popular Bluetooth devices.
Use the emergency button to dial up to 5 numbers from the contacts.
Flashlight, Calculator, Quick Dial Keys, Radio and more.
Not a smartphone but a feature phone with 4G LTE data connection
The ONDA C7 is a feature phone with high speed 4G LTE connection and over 350 hours of high quality calls over VoLTE (Voice over LTE) standard. With the C7 you can avoid any distraction; maximum efficency and simplicity of use allow you to optimize your time and work.
Colors Black, White
Dimensions 100×52.3×20.35 mm
GSM 850/900/1800/1900; Quad Bands
Bluetooth® yes
Sim Card Dual Sim (2SIM)
SOS Emergency Buttons yes
Size & Type LCD 2.4 inch
2. Display 1.8 Inch
Resolution 320 x 240
 
Phone numbers 200
SMS Storage 100
Memory Card yes (not included)
Talk Time 6h
Standby Time 300h
Battery 850mAh
Camera 0.3 MP
Vibration yes
Handsfree yes
Simple Menu yes
FM Radio yes
Calculator yes
Torch Light yes
Declaration of Conformity
Declaration of conformity ITA
Declaration of conformity ENG