Mobile connectivity in 5G technology
Mobile connectivity in 5G technology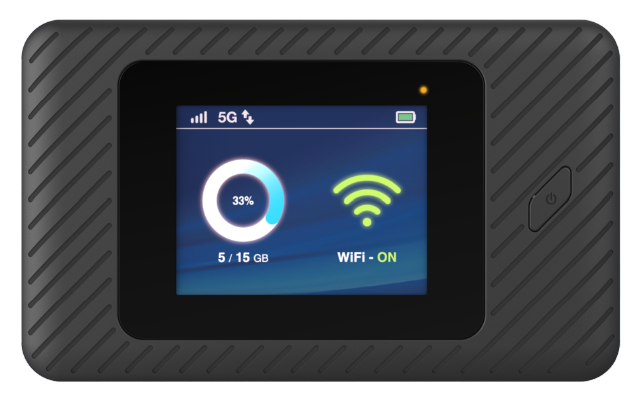 The world's first 5G technology portable "soap" with the latest generation Qualcomm X55 chipset.With its small size it can be taken anywhere to ensure 5G technology in all your travels.
Fifth generation connection technology, it is not only much faster, but it promises very good latency, 2.0 Gbps download speed and 70Mbps upload speed.
5G connection allows thousands of simultaneous connections for large and capillary wireless sensor networks. The DM100 ensures the connection of as many as 16 users simultaneously.
Ultra-high capacity battery with fast power recharging for more than 680 standby hours and 1480 minutes of conversations, fast power recharging.
Router DM100 5G
USB cable
Fast Charger
Band: 3G / 4G / 5G
Platform: QCT SDX55
Connectivity: Dual band WiFi MIMO 802.11 a/b/g/n/ac/ax, RJ45
Dimensions: 119 x 72 x 21.75 mm
Weight: 210 g
Display: 2.4" Touch Screen
5300 mAh Battery
Quick Charging 3.0, LED indicator
Declaration of Conformity
Declaration of conformity ITA
Declaration of conformity ENG